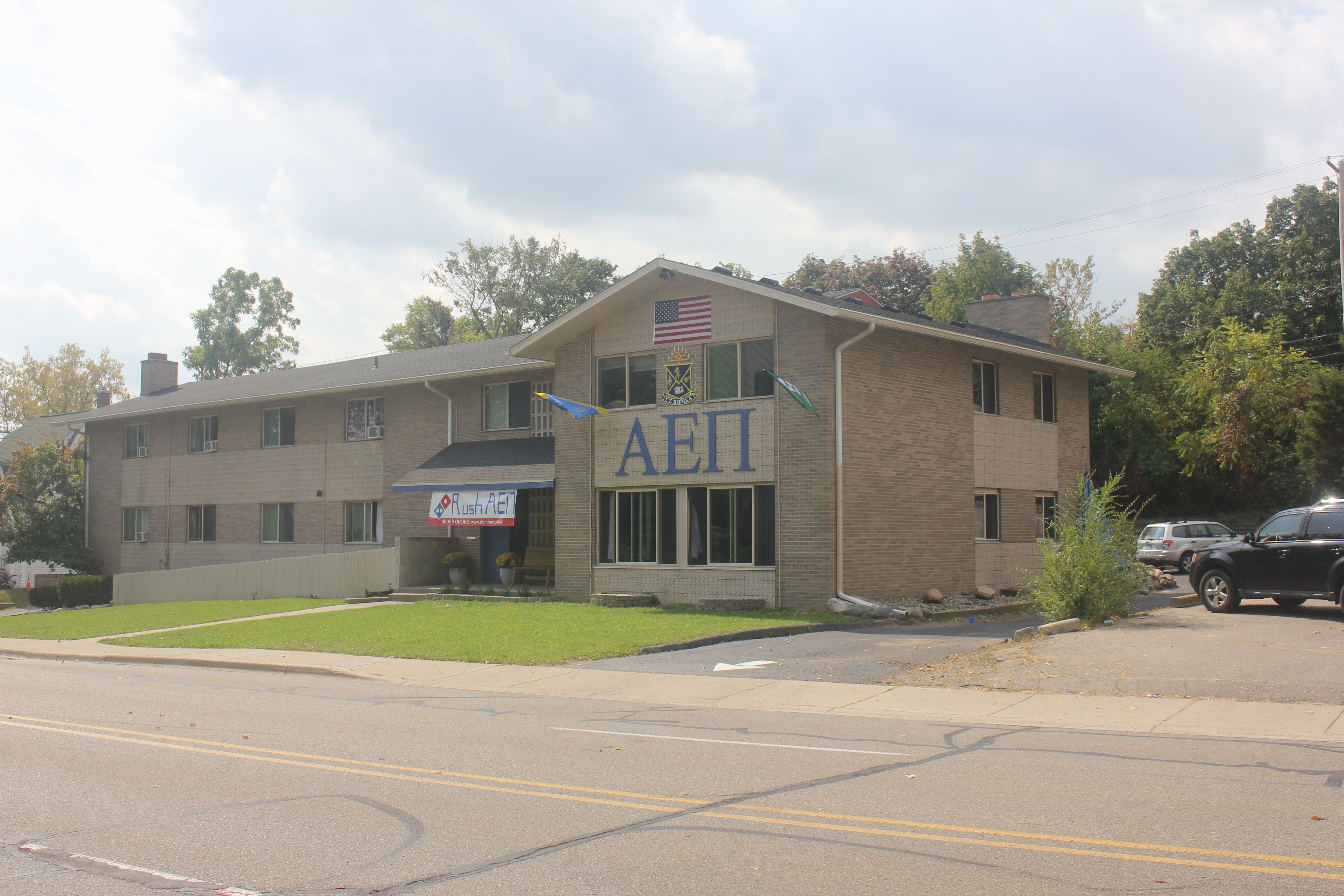 Chi Chapter
Chapter website: N/A
National website: www.aepi.org
Nickname: AEPi
Chapter house address: 225 N. Harrison
Flower: Fleur De Lis
Mascot/symbol: Lion
Color(s): Blue and Gold
About Alpha Epsilon Pi at Michigan State University
Alpha Epsilon Pi was founded to provide opportunities for men seeking the best possible college and fraternity experience. We have maintained the integrity of our purpose by strengthening our ties to the community and serving as a link between high school and career. Alpha Epsilon Pi's role is to encourage the student to be one of tomorrow's leaders so that he may help himself, his family, his community, and his people.
Throughout our history, the fraternity setting has served as a "learning laboratory", a testing ground for young men who later become leaders in business, education, government, and science. A goal of our fraternity is to help each student to develop character, to learn responsibility, and to develop a proper set of values through living together in brotherhood. Alpha Epsilon Pi prepares young men for their role in life as responsible citizens.
Notable AEPi Alumni include:
• Mark Zuckerberg – Creator of Facebook.com
• Chet Simmons – Founder of ESPN
• Sheldon Adelson- Chairman and CEO of the Las Vegas Sands corporation
• Richard Lewis – Actor/Comedian
• Gary Bettman – Commissioner, National Hockey League
• Myles Brand – President, NCAA
• Jerry Reinsdorf – Owner of Chicago Bulls and Chicago White Sox
• Neil Goldman – TV writer and executive producer, Family Guy, Scrubs
• Wolf Blitzer: CNN News Anchor/Journalist
• Steve Goldman – Executive Vice President, Paramount Pictures
• Sanford Grossman – Director of NFL telecasts for CBS and now FOX
Michigan State Unviersity's Chapter was started in 1934. AEPi currently has 155 chapters and over 120,000 brothers. Although founded as a Jewish fraternity, AEPi is non-discriminatory and is open to all willing to endure its values, ideals and ethics. We are consistently a top academic fraternity and have top intramural sports teams.
Philanthropy Event: Shaare Zedek Medical Center
Philanthropy Event: Pi Bowl,
AEPi's philanthropy event, the Pi Bowl, is a flag football tournament involving all sororities on campus