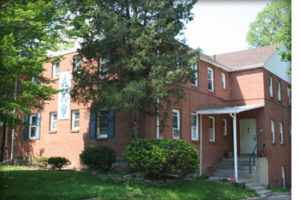 Chapter website: http://michiganstate.akpsi.org/
National website: www.akpsi.org
Nickname: AKPsi
Address: 123 Louis Street
Flower: Yellow Rose
Mascot/symbol: Pitchforks
Color(s): Navy Blue and Yellow
About Alpha Kappa Psi at Michigan State University
Alpha Kappa Psi is a national co-ed, professional business fraternity. We are the only business fraternity at Michigan State to have a chapter house and to be members of the Greek community. All majors are welcome while members are striving for careers in business. The Brotherhood has events throughout the semester that focus on professional development, giving back to the East Lansing community, and socializing with "Pitchforks" and other members of the Greek community.
Founded in 1904, Alpha Kappa Psi is the nation's oldest and most prestigious business fraternity. Our chapter at Michigan State University was founded in 1952 and is one of over 200 college chapters across the nation. Today our chapter is dedicated to furthering the individual welfare of its members through a variety of professional and social activities.
Alpha Kappa Psi not only offers a major advantage in the professional world, but also friendships that will last a lifetime.