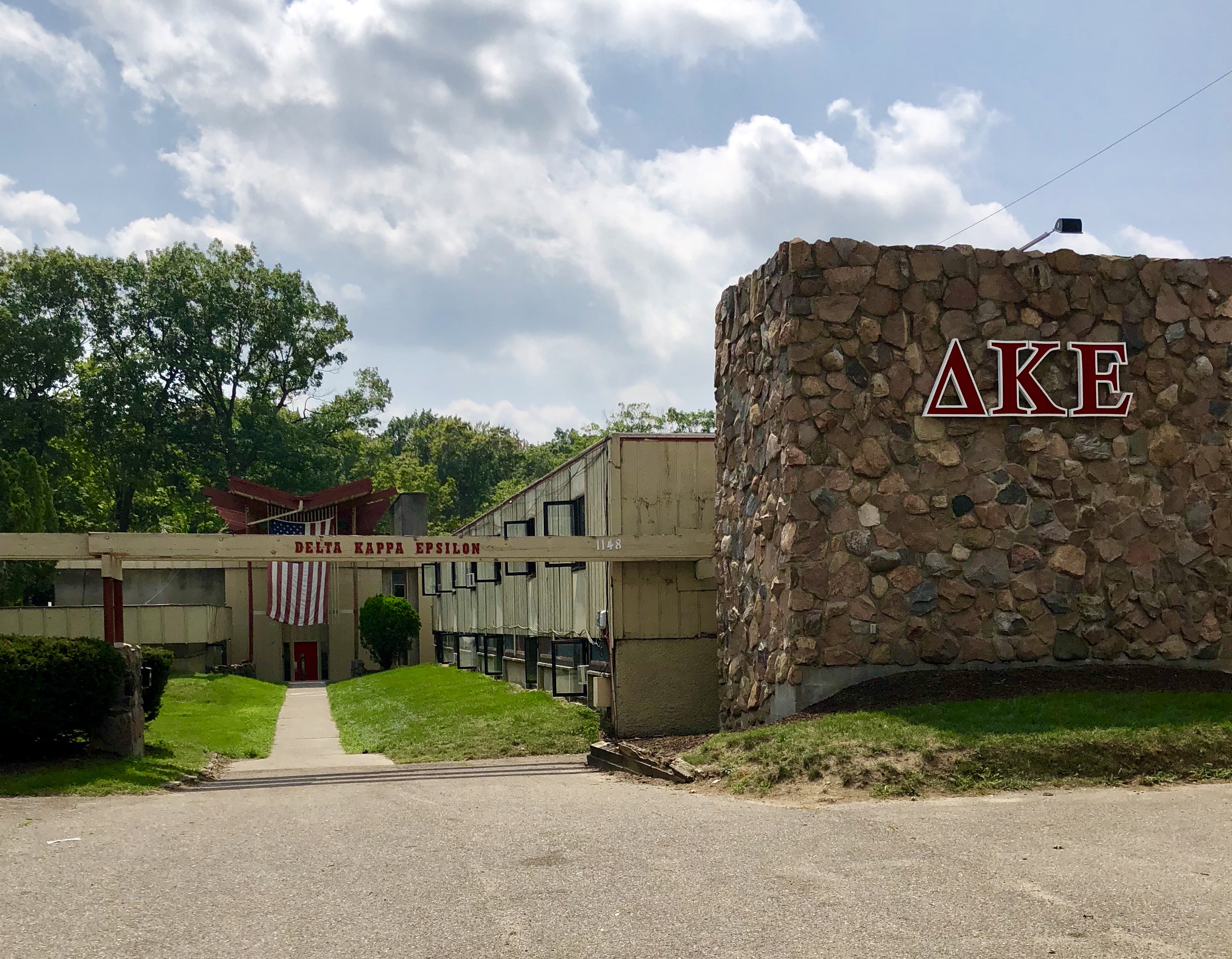 Chapter website: www.msudke.org
National website: www.dke.org
Nickname:
Deke
Address:
1148 E Grand River Ave
Flower:
N/A
Mascot/symbol:
Rampant Lion
Color(s):
Crimson, Blue, and Gold
About Delta Kappa Epsilon at Michigan State University
Delta Kappa Epsilon was founded at Michigan State in 1998 by 18 undergraduate men who sought to create a new kind of Fraternity. One that would bring a new class of Fraternity gentleman to this campus and be a positive force both on and off campus.
Boasting five U.S. Presidents (more than any other fraternity) and hundreds of other leaders in government, business, and sports, Delta Kappa Epsilon is first and foremost about developing independent men into independent leaders. The Sigma Kappa Chapter lives this ideal as well and since 1998 has been producing leaders in every field. Chapter alumni include veterans of the Iraq and Afghanistan Wars, 2012 Non-Commissioned Army Officer of the Year Award Winner, politicians, engineers, firefighters, doctors and lawyers (recently, close to 75% of graduating membership have gone on to pursue graduate school).
National alumni include names such as Theodore Roosevelt, Gerald Ford, William Randolph Hearst, JP Morgan, George Steinbrenner, William Wrigley, Irving Chase, George H.W Bush, and George W. Bush. It is impossible to read a history book and not see the names of dozens of Dekes. Delta Kappa Epsilon's members have shaped the history of our nation and continue to do so today.
ΔΚΕ.