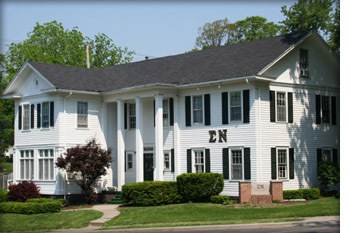 Chapter website: www.sigmanumichiganstate.com
National website: www.sigmanu.org
Nickname: Snu
Chapter house address: 110 Oak Hill
Flower: White Rose
Mascot/symbol: Knight
Color(s): Black and Gold
About Sigma Nu at Michigan State University
Sigma Nu has one of the longest histories of any fraternity at Michigan State, dating back to the early 1930's. Close to 2000 members, our chapter is continuously growing, seeing our numbers increase year after year. In the summer of 2014, we were honored at our national convention for having over 100 members. Each of these members embodies our Fraternity's values – Love, Honor, and Truth. Through Sigma Nu's award winning ethical leadership development program, we assist our membership in both gaining the knowledge and developing the skills and abilities needed to be an effective and ethical leader for life. We have maintained an excellent reputation for many years with the University, the City of East Lansing, Sororities, other Fraternities, and students not affiliated with Greek Life. We are located just a few blocks off of campus, at the corner of Abbott and Oakhill.
Philanthropy Event: Michigan Run
Sigma Nu's philanthropy events include our MSU vs. U of M Football run. Every year on the friday night before the rivalry football game, Sigma Nu teams up with their Michigan chapter and an MSU sorority and raises money for the American Cancer Society. We then run the game football from Ann Arbor to East Lansing and present the game ball to the captains at kickoff. Our second event is "Adopt A Highway" in which the brothers of Sigma Nu spend the day cleaning up a section of East Lansings highways.