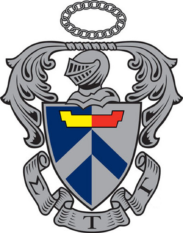 National Website: http://sigmataugamma.org/
Nickname: Sig Tau
Flower: White Rose
Symbol: Knight
Colors: Azure Blue, White, Red, and Yellow.
Chapter Address: 710 Oak St
About Sigma Tau Gamma
Sigma Tau Gamma is a national college fraternity founded in 1920 by educators and by veterans of the First World War. Founded as a society of men who endeavor to promote the highest ideals of manhood, brotherhood, and citizenship, its members dedicate themselves to a Path of Principles: value, learning, leadership, excellence, benefit, and integrity. Voted into IFC in Spring 2016, we look to add to the rich tradition of Greek Life at MSU in our own way.